Water Proof
Responding to waterproofing needs that require a rating of IPX7 on both pogo and contact pad.
Our company provides various waterproof technology: "potting", "O ring", "rubber sheet" .
To ensure quality assurance, all waterproof connectors are tested by an air leak machine during mass production.
What is IPX7?
Submerge in water at 1m depth for 30 minutes.

Application Example
We offer as standard products as well as custom products.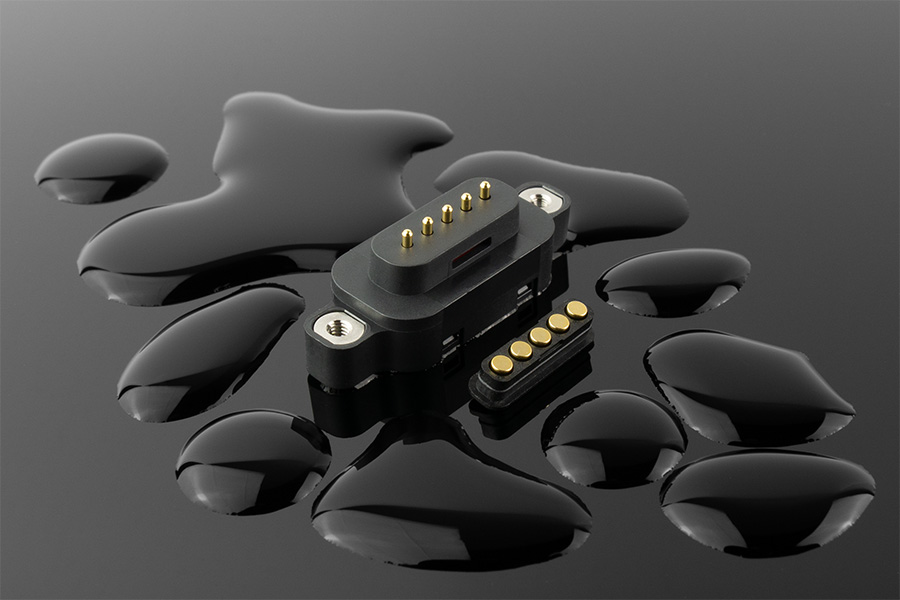 Catalog Line-up
Pogo Pin

Mating Pad