Experience in developing more than 5,000 custom products.
Our experienced sales staff will listen and suggest you the best connector that suits your size, shape, spec, and design.
And our extensive global network can provide support close to all the different stages in a product's development process.
Pogo Pin Design
Yokowo has many customization options from number of pins, pin diameter, contact height, stroke, spring force, plating thickness, and sequence control through different heights.
Also, we offer customization options on mounting (SMD, Through Hole, Press fit)
Request example
Make it as compact as possible
Design the spring force to match the design of the device
Absorb mating gap
Change working height
Absorb mating gap through stroke
Arrange contact sequence by pin combination
Assemble with cable
Housing Design
Housing design to match a device's custom pin arrangement or pitch.
Request example
Select contact number
Design for the shape of the device
Develop both male and female connectors
Change to right angle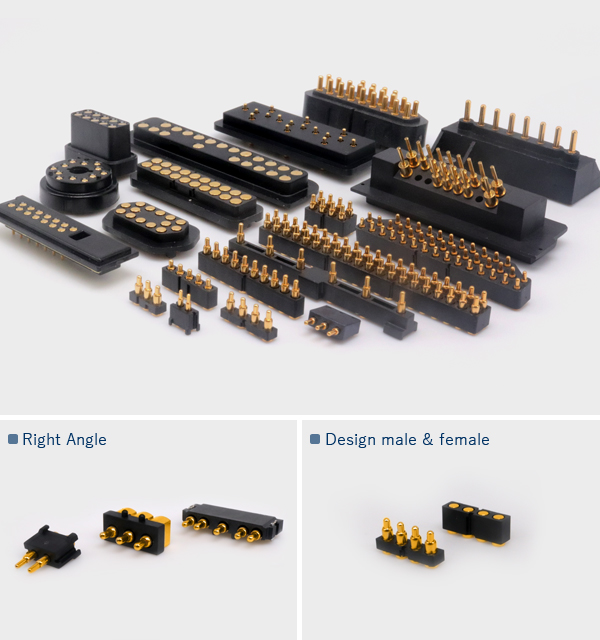 Extra Spec Design

(Waterproof/High Speed Transmission/High Current)
Request example
Require waterproof spec (IPX7)
Require dustproof spec
Require high current
Require high speed transmission; USB3.1 (10Gbps)
Raise Operational durability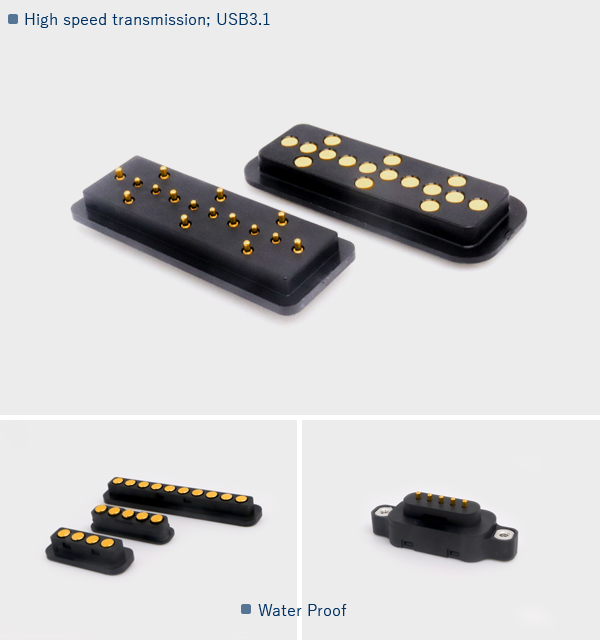 In addition to those described above, here are some other examples
Please feel free to contact us.
Integrated Pogo Pin Connectors

Two Piece Connector

Lead Socket