High Current
Yokowo's 30 years of product development expertise is used in creating standard 5A, 10A connectors using ball or insulator technology.
We designed it so that its temperature rise is 30 degrees C or less from its normal temperature.
Upon request, we can propose various connection methods such as surface mount, through hole, cable assembly, and more.
Insulating Technology:10A /Temperature rise measurement results (reference)
Temperature rise 【deg.C】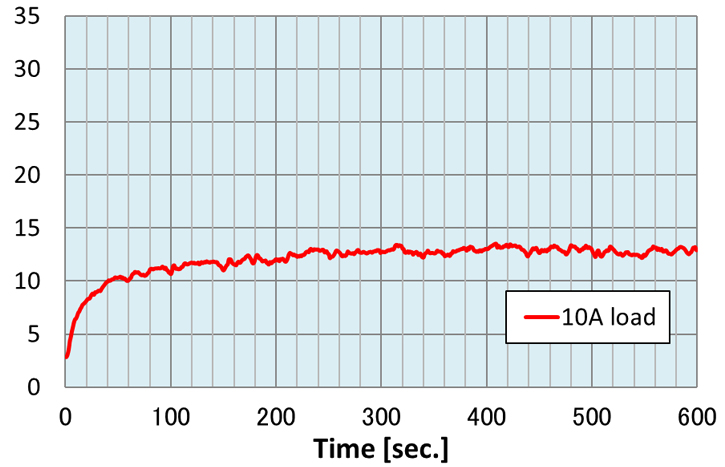 Connector Types
Through hole type
Solder-cup type
We offer as standard products as well as custom products.
Catalog Line-up