Yokowo's Connectors are being used all over the world
Yokowo is a Japanese manufacturer, which was founded in 1922, and has nearly 100 years of history. We've become specialists in advanced devices such as car antennas and medical devices. We started selling spring connectors (pogo pins) in 1986 and we're continually expanding our connector business for over 30 years.
Connectors are being used in various electronic devices. Selecting the right connector is essential for the success of product development, to make sure to choose a robust and cost-effective connector that is suitable for the device's operational environment.
Our spring connectors allow easy and simple method of attaching/detaching, that are used in a variety of electronics devices including cellphones, wearable devices, commercial/industrial/medical devices, automotive equipment, and more.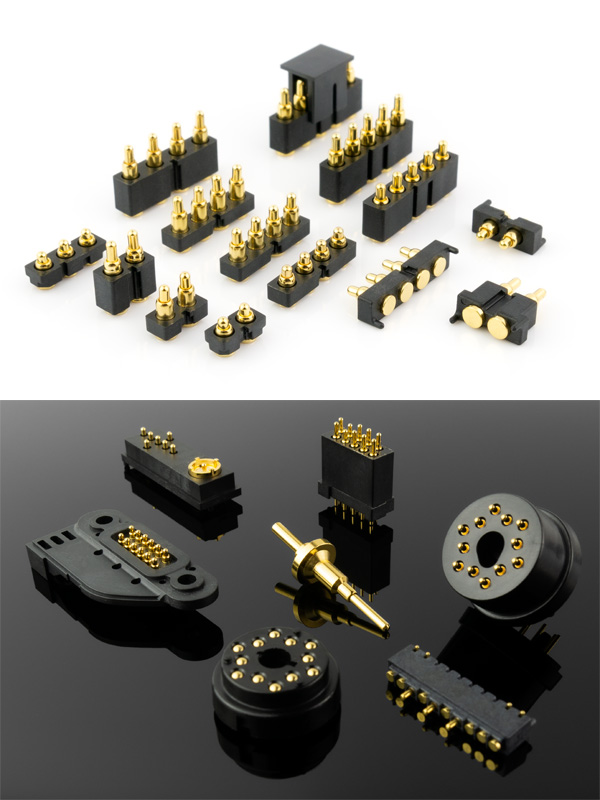 Wide variety of standard products and customization support
In order to best support our customers, Yokowo has a wide variety of catalog products, and an option to make custom products to help find the most optimal connector for our customers.
There are over 400 catalog products, and our line-up is expanding/evolving to meet the needs of the industry. We see a need in miniaturization, personalization, and high functionality in electronic devices. Please look at our standard lineup first to see if there is a connector right for you.
In addition, we have more than 5,000 custom products.
Our experienced sales staff will listen and suggest to you the best connector that suits your size, shape, spec, and design. Our strength is that we can support special requirements for a connector that requires things such as waterproof, high speed transmission, high current, etc.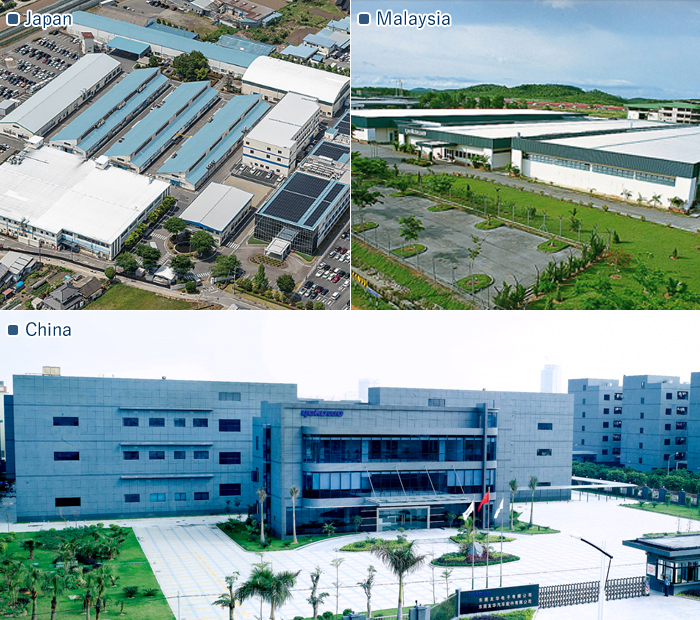 Production system that achieves "Yokowo quality"
Yokowo is known for its high-quality products, which is a commitment since its founding. Our connectors will show the best performance in any environment, since our connector design is strong against spring breakage, poor conductivity, corrosion, or rust.
In addition to our high quality, we have one of the world's largest production system. We have an integrated production system from tooling molds, processing parts, plating, and assembly that is managed through out each process in accordance to our strict quality standards.
We deal with small lots, high volume, shorter lead times in order to meet our customers' needs. We've achieved a production record of 100 million pins per month. We also can provide an analysis report on the cause of a defect on a competitors' product and propose our alternative solution.
Yokowo's Global Network
Yokowo has an extensive global network and experience with of over 850 companies in Japan, United State, Europe, and Asia.
There are offices in Japan, United State, Europe, Taiwan, and China to support customers needs in different time zones. From areas that serve as customer's R&D to the production facility, we can provide support close to all the different stages in the product's development process.
We understand the difficulties of product development, and we help to provide solutions to find the ideal product for all our customers that are spread all over the world.
Please feel free to contact your nearest office.
Company Profile
| | |
| --- | --- |
| Company Name | YOKOWO CO., LTD. |
| Founded | Sept.1 1922 |
| Incorporated | June 14 1951 |
| Capital | ¥7,800Million (July.2021) |
| Annual Turnover | ¥59,900Million (2020 fiscal year/consolidated) |
| Employees | 906 [8,428 in the entire group] (Mar.2021) |

Yokowo Corporate Site
ISO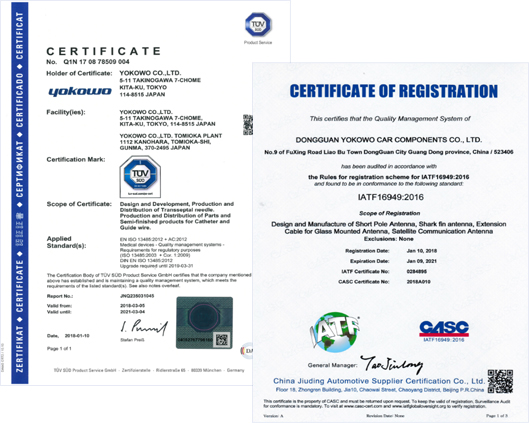 Yokowo Co.,Ltd.(Japan)
ISO9001 / 14001 / 13485 / 27001
OHSAS18001
Yokowo Manufacturing of America LCC (USA)
ISO9001
Yokowo Electronics(M) SDN.BHD (Malaysia)
ISO9001 / 14001
Dongguan Yokowo Car Components Co.,Ltd. (China)
ISO9001 / 14001 / IATF16949 (Automotive)
Dongguan Yokowo Communication Components Co.,Ltd. (China)
ISO9001 / 14001