Plating Technologies
Yokowo has over 30 years of experience, and we have our own plating technology.
We provide connectors that have "stable contact resistance" and "corrosion resistance"
We have our own platting process line in Malaysia that uses a vacuum process, which allows plating liquid to enter the inner surface of the tube.
Inner bottom of tube parts
Malaysia Factory
Contact Resistance vs. Stroke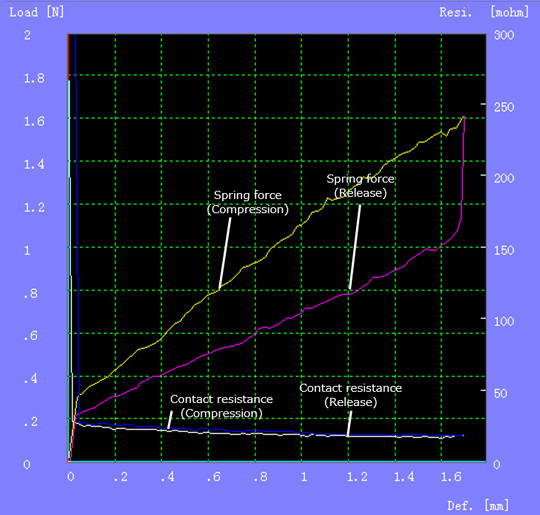 Silver Color Plating
Other than gold color plating, we can also provide silver color plating.
Silver Color Plating
Nickel Free
Nickel Free Plating is available, in order to avoid allergic reactions and infection for those who are sensitive to nickel.
Please consider using nickel free plating if you plan on or are using it for parts that contact a person's skin.
Ex. earphone, headset, etc..
Nickel free plating

※Please contact us though the Custom Product Request; for more details about silver colored plating and nickel free plating.