Example of how Yokowo connectors could be used in a WirelessEarbud.
Pogo Pin could be used to help charge Earbuds in an easily removable design.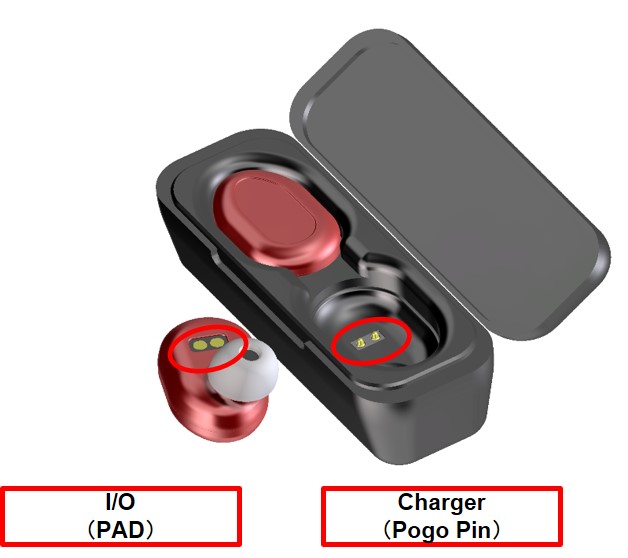 <Feature of Yokowo connectors>
-High Durability
Excellent durability cycle due to Yokowo's coil spring design.
-Easy Assembly
Connect just through compression.
Easy to place the device onto a cradle charger.
-Space Saving
Vertical connection to the PCB reduces the space needed compared to a leaf connection.
Various types of contacts are available such as surface mount, through hole, right angle, etc.
-Abundant Lineup
Standard products range from a height of 2.5 mm to 8.3 mm.
-PAD connector
We're able to give our recommendations for the PAD connector on the device side as well.
As the world's largest spring connector manufacturer, Yokowo offers a wide range of standard and custom pogo pins and connectors.
For more information, please contact us at:
https://www.yokowoconnector.com/inquiry/
Jul, 2019