Uses of Yokowo Connectors in Industrial Equipment (E.g. Robot Arm)
High cycle durability & easily detachable spring pins allow for easy usability in industrial equipment, such as robot arms,tool changers,effectors and quick change systems.
Components with Yokowo Connectors contribute to productivity and efficiency by decreasing the service and changeover times and increasing the equipment life time.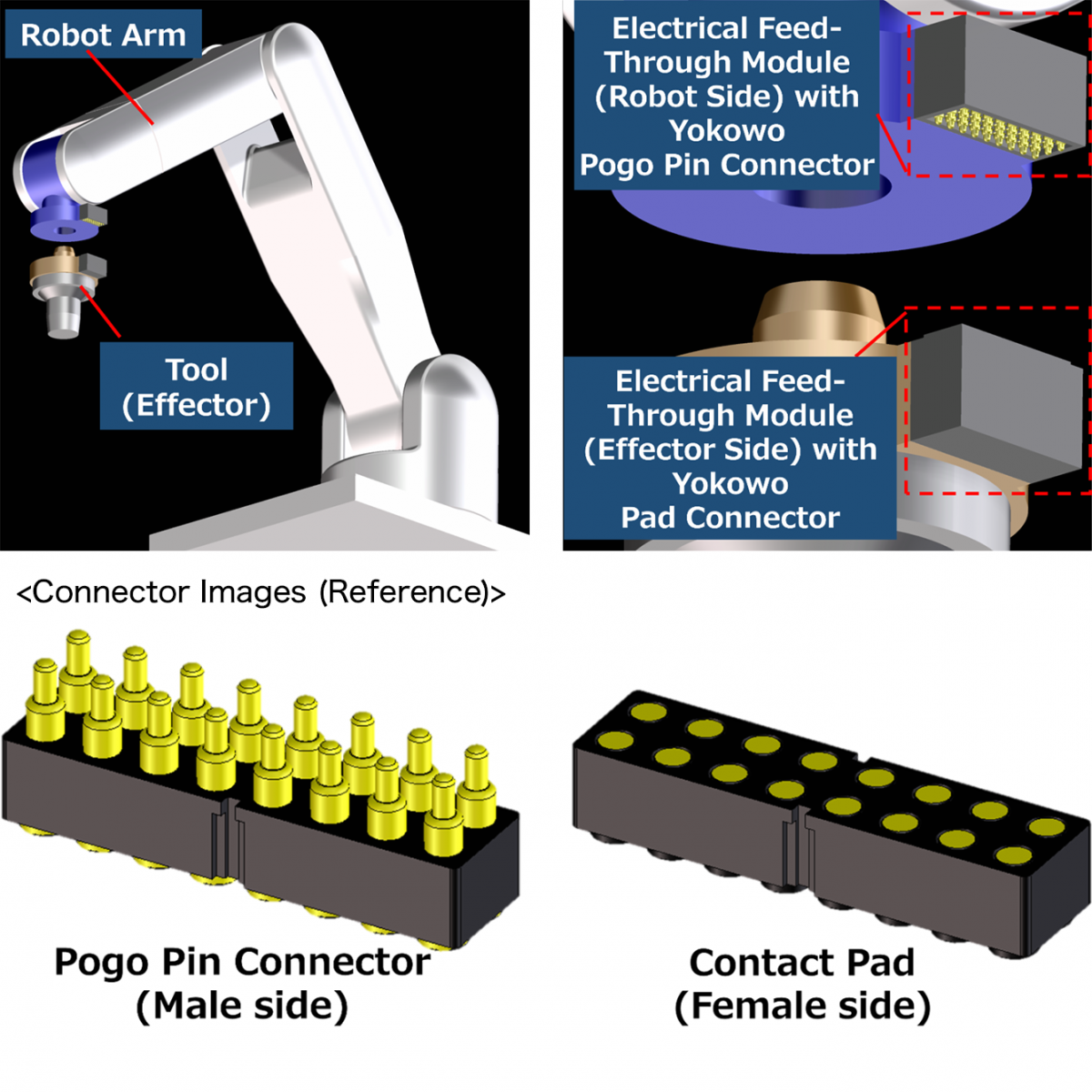 <Feature of Yokowo connectors>
-High Operational Durability and Reliability
20K-100K cycles per pin guaranteed due to Yokowo's coil spring design and advanced plating technology.
-High Current Rating
5A & 10A per pin high current versions are available.
Designed to meet the requirements of the industrial sector.
Due to high current rating per pin, the number of pins is reduced, allowing for a compact design.
* Standard pin current rating: 2A
* 15A & 40A high current versions are in development
-Design Flexibility
Flexible design of pin positions,pin height and number of pins.
Easy design of sequence contacts by assigning different heights to the pins.
Versions for different solder methods, such as SMT, THT,solder cup or even solderless solution are available.
Custom design connector housings and single pins and pads without the connector housing are available for seamless integration into the equipment design.
As the world's largest spring connector manufacturer, Yokowo offers a wide range of standard and custom pogo pins and connectors.
For more information, including samples and pricing, please contact us,
visit
https://www.yokowoconnector.com/inquiry/
Oct, 2018